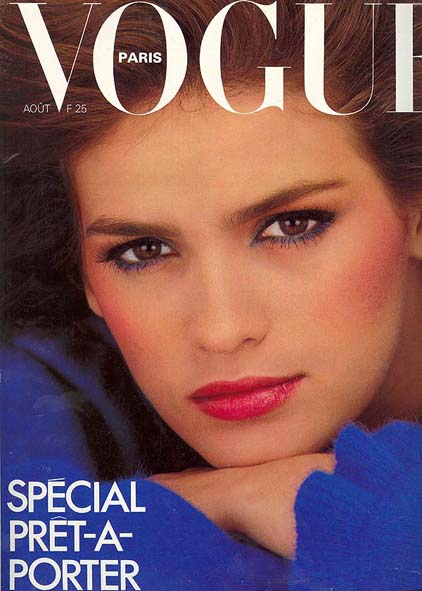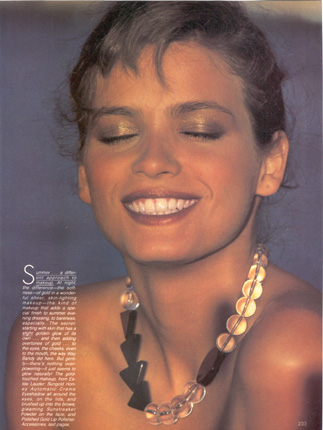 In November of 1980, Gia left the Wilhelmina Agency and signed with Eileen Ford. But Ford didn't tolerate Gia's erratic behavior and after three weeks they dropped Gia.
Not long after, in February of 1981, Gia vanished from the New York fashion industry with the hope of getting her life back together and get clean. Karen Karuza remembers that time, "I was in a night club with a boyfriend of mine and somebody had a cropped down neck and I looked over and this woman had her head down with this hair and she lifted her head up and it was Gia. She was just so strung out totally, and she didn't recognize me but I recognized her and it was really unpleasant."
Tired and ill, Gia enrolled in a 21-day heroin detox program. That Winter, she fell into a relationship with a 20-year old heroin addicted college student. It's been said that the girlfriend was even more heavily into drugs than Gia was. "I always suspected that "Rochelle" was into heroin, she even offered me some at one state and I said 'not for me.' That was a very wild on and off relationship for years," Michael Carangi told E!. Under Rochelle's influence, Gia slipped even further away from recovery. In the Spring of 1981, 21-year old Gia was arrested for drunk-driving and later she was caught stealing from family and friends. In June, Gia left her mom's house and moved in with friends. Once again, Gia enrolled into a drug detox program. But her attempt at sobriety was cut short by news that close friend photographer Chris Von Wangenheim, was killed in a car accident. It was the excuse Gia was looking for to go on a binge; she locked herself in her bathroom and spent hours shooting heroin.
After years of drug abuse, Gia's hand was scarred by an ugly abscess, her arms were covered with track marks and her back was covered with cists. In the fall of 1981, Gia was struggling with another drug-treatment program and putting on weight. Still, she was determined to beat her heroin addiction and return to New York. Gia contacted Monique Pillard: "She was sitting in my chair and I said, 'Gia, I want to represent you so badly and everything, but I hear a lot of negative stories about you.' And I remember I asked her 'well, why are you wearing such a long shirt? Can I see your arms?' And she said 'No!' And she held on to her shirt and she said to me, 'Do you want to represent me or not?'"